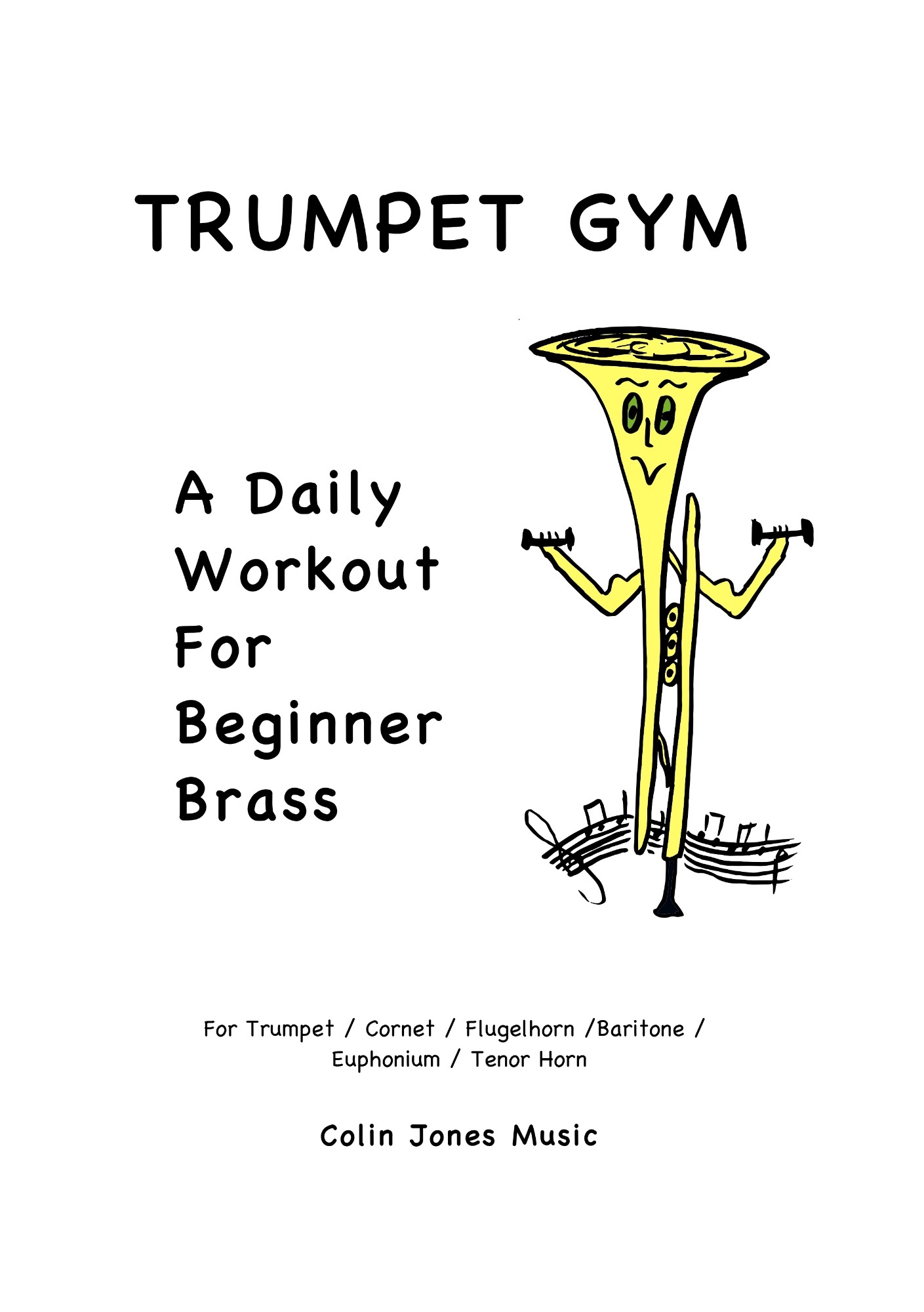 Trumpet Gym is an easy to follow daily workout for beginner brass players. It explains the physical workings of brass playing and gives examples, which are easy to relate to. It offers a detailed set of daily practice routines, each consisting of four separate exercises, which get progressively more challenging across a set of 8 worksheets, designed to be played from the very beginning of your learning journey, across at least the first 8 weeks. If you follow this course with care and patience you will develop excellent technique in key playing areas, that will set you up for a life of playing.
Paper copies are availble through ebay and Amazon. Please contact me directly for best rates and bulk purchase deals.
The e.Book version is readily available from many popular retailers. Click here to check with your preferred platform. New outlets are frequently added.